Air purification systems are a requirement of OSHA in several types of environments. If you're in the greater Honolulu, HI area, give AAir Purification Systems a call to install a high-end air purification system. It's time to deal with the contaminants and any other toxins in your shop. Allergies, illnesses, and Covid-19 have taken their toll over the last year. Particles in the air like dust, allergens, toxic elements, car exhaust, and more can make the air in your business unhealthy. That can cause illnesses and worse. Get your environment in shape by having us install a professional air purification system.
Air Purifiers in Honolulu, HI
The need for purification systems in critical roles is a must for several industries. Within the industrial industry and among production companies, these systems are vital to keeping things running smoothly. Whether it's a machine shop, pharmaceuticals production, processing foodstuffs, or a commercial facility, the quality of your air is a top concern. Begin by removing dust, hazardous pollutants, and volatile organic compounds. Airborne contaminants have the ability to spread diseases and can cause severe illness, and dealing with Covid-19 has put medical practices and dental offices at significant risk. We are here to help alleviate that risk as much as possible.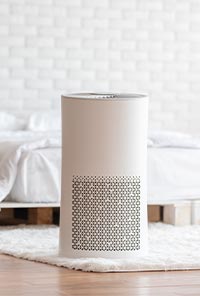 Air Purifier Accessories
We offer accessories from some of the biggest brand names in the industry. We offer Norfab for custom ducting work and Masterduct for technical hose requirements. These brands focus on the latest technologies and highest quality materials. At AAir Purification Systems, we're sure to have the filters you need as well. We keep over 20 different manufacturers on hand to keep your purification system running smoothly.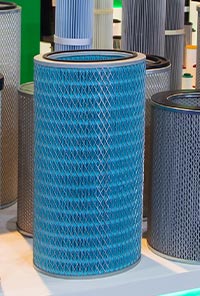 Dust Collectors
AAir Purification Systems carries industrial dust collectors to keep your shop clean and clear of contaminants. Our dust collection systems surpass OSHA indoor air quality requirements, keeping airborne dust and other particulates from doing any excess damage. We offer an evaluation to determine the best dust collection system for your workspace.
We carry brands that have been delivering grinding, sanding, buffering, multi-operational systems, and more dust collection systems. With the knowledge and experience we provide, along with the expertise of the brands we offer, we provide you with an all-encompassing system to meet any filtration and purification needs for your business. Our team will make sure your dust collection system meets industry standards and regulations. Whether you need centralized systems, overhead collectors, portable units, or a combination thereof, AAir Purification Systems has the right solutions for you.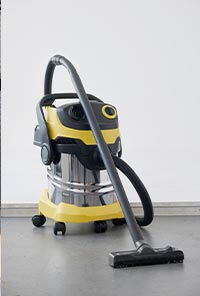 Industrial Vacuums
Industrial vacuums are a powerful and necessary tool for ridding the environment of contaminants. Excellent addition to any purification system is a HEPA filter vacuum. At AAir Purification Systems, we provide you with the means for the proper, effective, and efficient removal of all types of contaminants. Exhaust, dust, fumes, explosive particulates, and other harmful contaminants are filtered out by our industrial vacuums.
We carry the highest-rated brands like Delfin Industrial for solutions to your air purifier needs. Our vacuum systems offer a broad range of features, from high-efficiency filters that remove 99.97% of all contaminants .03 microns and larger from your environment to self-cleaning HEPA filters.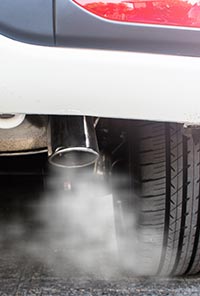 Vehicle Exhaust Systems
Vehicle exhaust systems cut down on pollution and contaminants. We offer top brands like Nederman Electric, Plymovent, and AirFlow Systems to clean the air of harmful pollutants and vehicle exhaust.
Exhaust control systems for automotive industries, firehouse systems, fixed exhaust extractors, and more are available. The ingenuity of these experienced brands we carry consistently improves the exhaust system technologies industry. Removing pollutants to maintain cleaner air is part of what we strive to achieve.
Do you need a quality air purification system in Honolulu, HI?
Air purification systems with the highest-powered filtration for your needs will remove any contaminants at your site, keeping your workplace safe and your employees breathing easy. When you need to add an air purifier system, give us a call and have us check your air contaminants. We'll assist you in finding the best air purifier system to meet your needs. AAir Purification Systems has the experience and staff to handle whatever purification systems you might need, and we have the experience to handle the unique challenges in Honolulu.
Air Purification System FAQ's
When deciding on an air purifier system, make sure to reach out to an experienced firm to install it for you. At AAir Purification Systems, our team will get you going with the right product at a reasonable price. Whether you run a shop or a dental practice, we provide solutions to keep your staff safe. From Covid-19 to harmful chemicals, our purification and filter systems will remove these particles from the air you breathe. Give us a call for the answers to any questions/inquiries you have.
Can a system be custom-built for my space?
Purification systems are not one-size-fits-all. There are shops in the hundreds of square feet that may need a small unit, up to industrial complexes with hundreds of thousands of feet. We can install the right system for your needs, regardless of size. Customization is definitely an option for you, just let us know what you need, and we will deliver.
---
How much will an air purifier system cost for my business?
Air purifier systems vary in price depending on the size and complexity of the installation. We can help you create a game plan with a cost estimate to determine the difficulty and scope of the installation. We cover the entire Honolulu area.
---
Can your systems remove volatile organic compounds?
We offer full ventilation and purification systems that can handle even the most volatile compounds. There are several options we have available for your needs. The most important factor in choosing the right system is to evaluate the entire workspace to ensure complete coverage. Our team takes you step by step through the entire process.