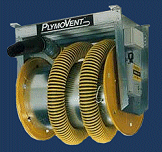 For over 40 years Plymovent brings a wealth of proven experience to the solving of air pollution problems. Whatever problem you have with hazardous exhaust in buildings, Plymovent has the solution. Fixed exhaust extractors, rail system for mobile extraction, Fire House systems, fans and control systems for the automotive industry – you have a complete program with flexibility to solve all problems.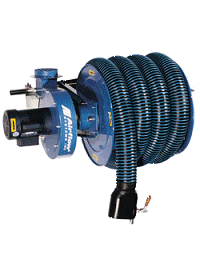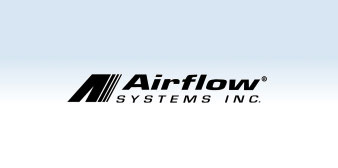 The Airflow Systems line of vehicle exhaust removal products are designed to bring clean air to vehicle service facilities. If not controlled, vehicle exhaust can contribute to worker illness, increase facility maintenance expense, and harm the sensitive electronics of diagnostic and servicing equipment. Vehicle exhaust removal systems from Airflow Systems, Inc.® are a versatile, easy-to-use technology that provides for the collection and removal of potentially harmful vehicle exhaust. From exhaust hose reels to a hose saddle, exhaust removal systems from Airflow will quickly contribute to improved service bay cleanliness and total facility productivity.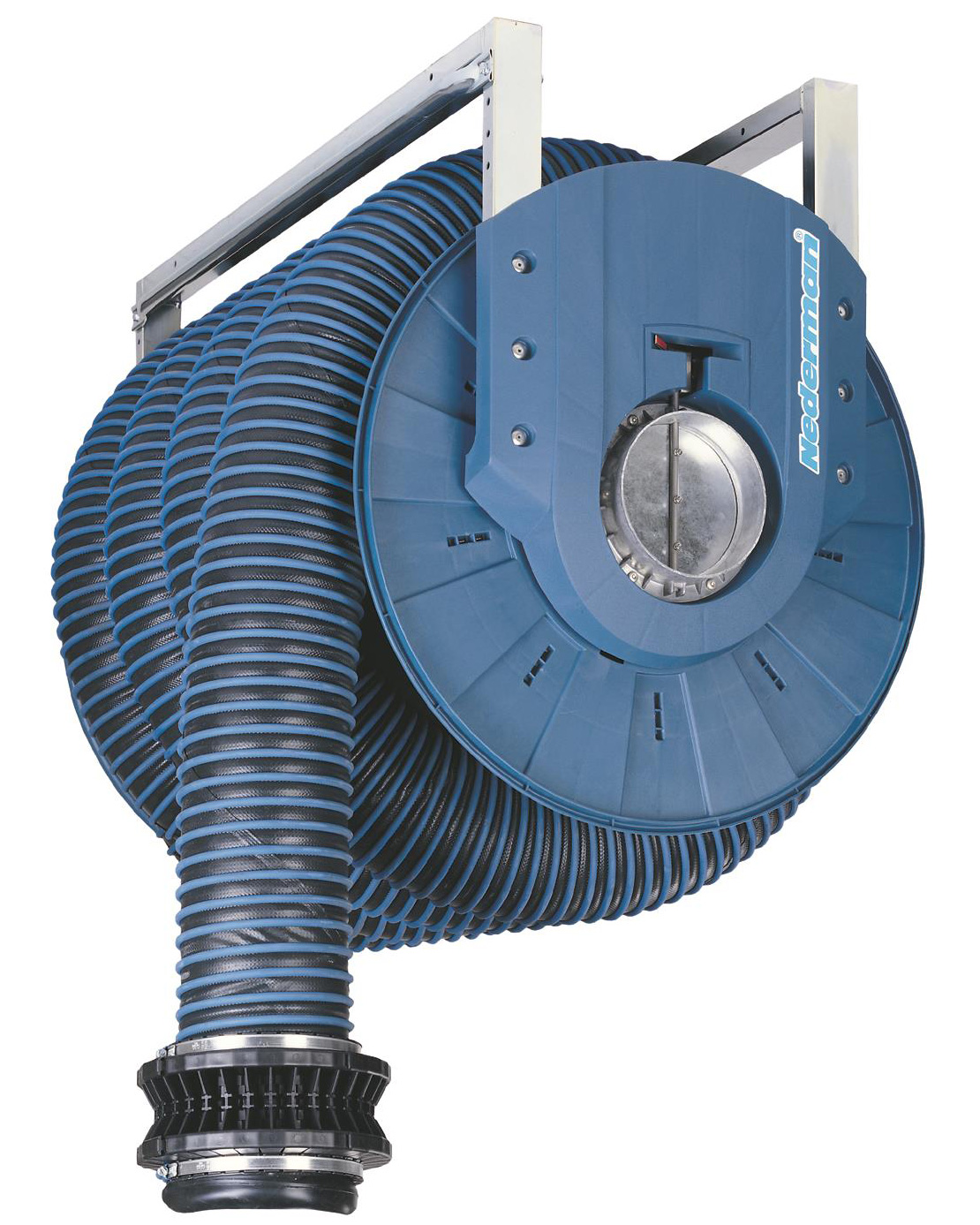 Trusted Nederman Electric, motor driven exhaust extraction systems for removal of vehicle exhaust fumes. The best solution in workshops with a high ceiling, where overhead cranes etc. have to be considered, or where high vehicles must pass. Operated via a hand unit, either an IR control or pendant contro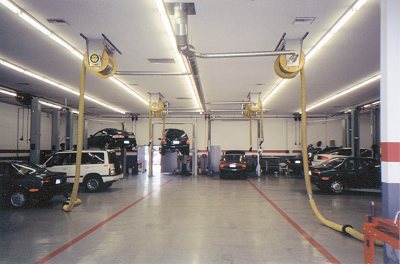 Vehicle Exhaust System
Motorsports Manufacturer with single blower with Plymovent SER 850 hose reels.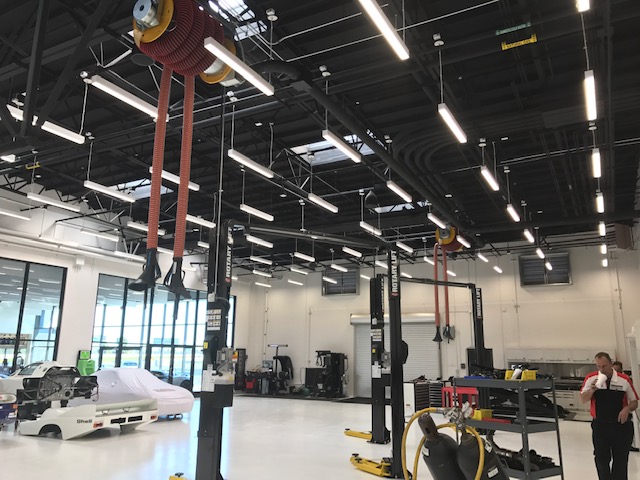 Exhaust System Hose Reels
Dealership with hose reels next to the hoists.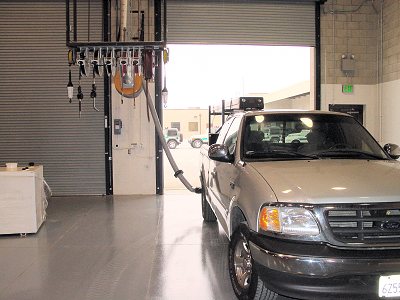 Repair Shop Exhaust System
City repair facility with hose reels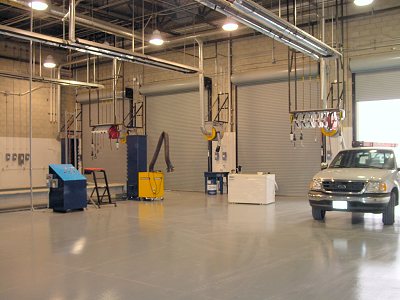 Repair Shop Exhaust System
City repair facility with hose reels.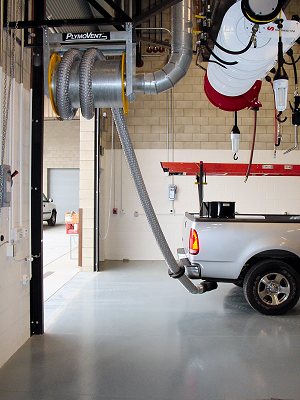 Repair Shop Exhaust System
City repair facility with hose reels.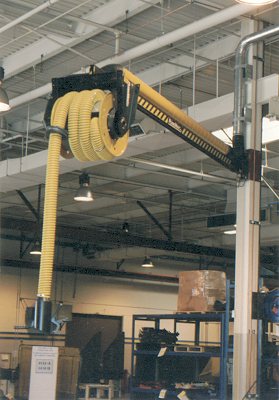 Vehicle Exhaust Removal Equipment
Plymovent boom arm with hose reel for extended area coverage.
Exhaust fumes and other vehicle emissions require proper capture and remediation—failing to contain them leads to both worker and environmental harm. AAir Purification Systems specializes in vehicle exhaust removal systems, bringing customers an array of products suitable for any automotive application. Our exhaust removal systems include:
Exhaust removal hoses and hose drops
We're proud to bring customers vehicle exhaust systems in whatever capacity they require, including overhead, underground and portable mounted systems. Our exhaust collection solutions emphasize ease of use, OSHA compliance and customizability.
Versatile systems
Thanks to our versatile systems, we're management hubs, emergency vehicle stations and more. Whether you're installing a mounted portable system or an overhead rail system, we guarantee exhaust collection solutions that conform to your environment and address the presence of emissions within it.
Exhaust systems
Our selection of products also accounts for both gas and diesel emissions. Let us provide you with systems that address exhaust from automobiles, trucks and heavy equipment alike. Whether you operate a shop with dozens of automotive bays or a firehouse, we supply exhaust systems conducive to your needs.
Proven Plymovent Systems
We supply Plymovent vehicle exhaust systems and stand behind the solutions provided by this industry-leading name brand. With more than 40 years in the industry, Plymovent is the leader for both fixed exhaust extractors and rail systems for mobile extraction. Our installation techs have decades of knowledgeable experience with this brand and its products, ensuring a seamless installation in your facilities.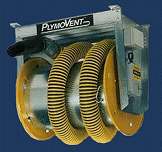 ---
Bringing You Exhaust Control Solutions
From underground systems to overhead extractors, AAir Purification Systems brings you with vehicle exhaust removal equipment you need to keep yourself, your facilities and the environment safe from harmful vehicle exhaust. Contact us today to learn more about our systems and customization options.
AAir Purification Systems has facilities located in San Diego, CA, along with Tijuana and Phoenix, with the personnel and crews to serve Southern California, Mexico, and the state of Arizona! Contact us today!