Have you been working on improving the air quality in Los Angeles lately? It's definitely time to do something about it. Allergies, illnesses, and Covid-19 have all taken their toll on everybody over the last year. Contaminants like car exhaust, dust, and allergens build up over time and can make the air in your home or business more likely to cause illness. Bring these issues under control by installing a professional air purification system and start breathing a little easier. AAir Purification Services (APS) can help with all your air purification needs.
Air purification systems play a critical role in several industries. The medical field relies heavily on these systems, along with industrial and production companies. Anywhere there is the possibility of airborne contaminants spreading diseases, and other harmful particles is definitely a candidate for an air purification system. At APS, we can help you set up your system here in the Los Angeles area. Let's run down a few of the products and services we provide.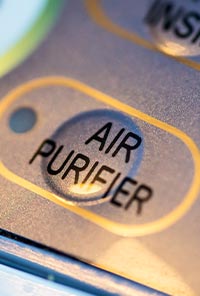 Air Purifier Accessories
Keeping your purifier in top operating shape requires maintenance and the use of top-of-the-line accessories. APS offers a wide variety of accessories to meet the needs of your business. We use Norfab and Masterduct for our custom ducting and technical hose requirements. These brands only use the highest quality materials and the latest technologies. If filters are what you need, we carry over 20 manufacturers in stock to keep you running smoothly.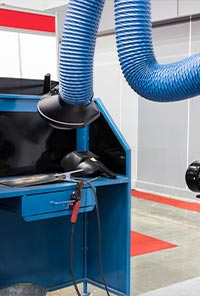 Dust Collectors
Industrial dust collectors from AAir Purification Systems are designed to surpass OSHA indoor air quality requirements, keeping airborne dust and other particulates from harming you and your employees. Let us help you set up the proper system for your dust collection needs.
We carry proven industry brands that will provide you with an all-encompassing solution for your dust collection needs. Let's assess your industrial needs and get you the right product for the right solution. Our years of experience in Los Angeles let us provide outstanding service. Whether your business needs require an overhead collector, centralized systems, portable units, or a combination thereof, AAir Purification Systems has the solutions for you.
Industrial Vacuums
Industrial vacuums provide powerful means of cleaning the air of contaminants. The HEPA vacuums, along with several other types offered by AAir Purification Systems, will provide you with the proper, efficient, and effective removal of all types of contaminants. Dust, fumes, exhaust, explosive particulates, and other debris your business may experience are all able to be filtered out by our industrial vacuums.
We are proud to provide Delfin industrial vacuum solutions to fit your specific needs. Our vacuum systems offer a wide array of features, from HEPA and self-cleaning filters to high-efficiency filters that can clean 99.97% of contaminants .03 microns and larger.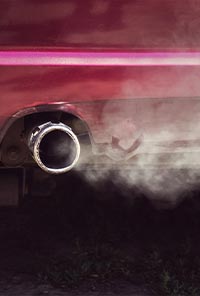 Vehicle Exhaust Systems
Vehicle exhaust systems are designed to help with air pollution issues. We provide Plymovent, AirFlow Systems, and Nederman Electric systems to help businesses clean the air of harmful pollutants and vehicle exhaust.
Fixed exhaust extractors, firehouse systems, control systems for automotive industries, and more are the hallmarks of our products. The experience and ingenuity of the brands we carry keep moving the exhaust system technologies forward. Providing cleaner air and removing pollutants is part of what we strive to accomplish.
Do you need a quality air purification system in Los Angeles, CA?
The air in Los Angeles can at times be some of the worst in the nation. High-powered air purification systems can help with the contaminants at your site, keeping employees safe from harmful toxins.
When you decide to install some type of purification system, give us a call and have us check your air contaminants. We'll help you find the right industrial purification system to meet your needs. AAir Purification Systems has the experience and staff to handle whatever purification systems you might need.
Air Purification System FAQ's
When deciding on an air purification system, make sure to reach out to an experienced firm to install it for you. At AAir Purification Systems, our team will get you going with the right product at the best price. Whether you run a large shop or a dental practice, we provide solutions to keep your staff safe. From Covid-19 to harmful chemicals, our systems will remove these particles from the air you breathe. Give us a call today, and we'll answer questions/inquiries you have.
Can a system be custom-built for my space?
Air purification systems are not one-size-fits-all. There are shops in the hundreds of square feet that may need a small unit, up to industrial complexes with hundreds of thousands of feet. We can install the right system for your needs, regardless of size. Customization is definitely an option for you, just let us know what you need, and we will deliver.
---
How much will an air purification system cost for my business?
Air purification systems vary in price depending on the size and complexity of the installation. We can help you create a game plan with a cost estimate to determine the difficulty and scope of the installation.
---
Can your systems remove volatile organic compounds?
We offer full ventilation and purification systems that can handle even the most volatile compounds. There are several options we have available for your needs. The most important factor in choosing the right system is to evaluate the entire workspace to ensure complete coverage. Our team takes you step by step through the entire process.