When you need high-powered extraction for contaminants, there's no substitute for industrial HEPA vacuums. AAir Purification Systems provides all types of vacuum units, to ensure efficient removal of all types of debris, including explosive particulates, dust, fumes and much more. Our industrial vacuums are applicable across industries, including automotive, welding and fabrication, machining and foundry, among others.
When it is time to get rid of industrial mist, you need an industrial hepa vacuum. It is a very powerful machine that is designed to remove industrial mist from the air. Here is more information about how these vacuums work.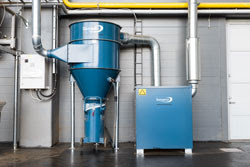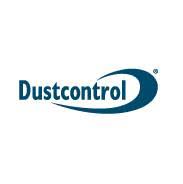 Dustcontrol supplies portable machines and stationary extraction systems to help companies all over the world to achieve better air quality results. Their product range consists of portable dust extractors for industrial and construction use, fixed extraction installations, discharge arrangements and accessories.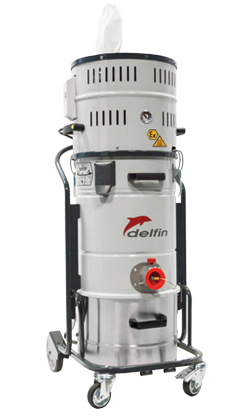 Delfin was founded over 25 years ago for the industrial vacuum sector. Since then Delfin has never stopped working to offer its customers innovative and efficient solutions at the top of quality and design to solve vacuuming problems for professionals and industries throughout the world.
Our source capture vacuums bring safety and reliability to processes with high air contamination rates. They're a superb complement to a centralized air filtration and purification system, eliminating the bulk of dangerous contaminants at the point of creation.
HEPA-Grade Vacuums
High-Efficiency Particulate Absorbing (HEPA) filters are the gold standard for air quality and pathogen eradication. It's why we supply HEPA vacuums to facilities with broad-ranging air contaminants and high expectations for their vacuums.
Cleaning capabilities
To meet HEPA standard, vacuums must be capable of capturing 99.97% of particles with diameter greater than or equal to 0.3 microns. All the HEPA-grade vacuums we supply meet this criterion, ensuring broad-spectrum air cleaning capabilities for any industrial or commercial facility.
Capacity/Weight
Thanks to its large capacity it can hold a lot of industrial mist. Airflow and vacuum generation determine the machine's capacity. The weight of the industrial hepa vacuum is also very heavy since it contains a lot of metal. It can weigh up to 150 pounds.
Material Handling
This type of vacuum can collect a large number of chips, dust, bulky items, and liquids thanks to its suction power. Dust contamination should not be an issue when you change the filter due to its design. The machine will contain those hazardous materials when removing collection bags. The industrial hepa vacuum is also very good at handling non-flammable liquids in small amounts. Some machines may come with a separate extractor for liquids.
Cleaning Path
The industrial hepa vacuum has a wide cleaning path due to its large size. It can cover a lot of ground in a short amount of time – as much as 15,000 square feet an hour. This large coverage area is thanks in part to the industrial hepa vacuum's 100-foot power cord. The vacuum also can go over rough terrain, making it a great addition to your industrial mist collection system.
Filtration System
The industrial hepa vacuum has a very good filtration system. This system is set up to divide dust by way of coarse materials, fine filtration, and HEPA filtration. Why is this separation needed? Well, it allows for the industrial hepa vacuum to have a higher degree of suction. The industrial hepa vacuum also will not get clogged as easily. The industrial hepa vacuum's filter is also designed to be changed quickly. It will help to keep the machine running smoothly and at full capacity.
Hazardous Materials
When you use one of these vacuums, you must take the proper precautions to avoid exposure to hazardous chemicals like silica dust, lead, and asbestos. Make sure you wear protective clothing, such as a face mask and gloves. There should be a separate area for the industrial hepa vacuum to avoid contaminating other areas. Avoid making dust airborne by using suction casings and a HEPA H13 filter. These filters are 99.95% efficient at 0.3 microns.
Operation
The vacuum is very simple to operate. You just need to turn it on and let it do its job. The vacuum is also very quiet when it is running. Of course, make sure all the correct parts are in place and use the right precautions.
Metal Chip/Swarf
As mentioned before, these vacuums are often consisting of metal – which increases their weight. It is best to use a steel container due to its ability to handle sharp objects like metal chips and swarf. ABS plastic is another good choice for container material. This type of plastic is lightweight and durable. It is also chemical and corrosion-resistant. PVC can be used to make a container. This plastic is strong and has a high degree of resistance to chemicals.
Explosive Environments
When we think of explosives, we often only consider industrial accidents from gas or liquids. However, there are many other places where these materials may be found, such as dust. A dust extractor may have an internal explosion when a mechanical spark or static discharge ignites the dust-air mixture. So, it is essential to have a well-designed industrial hepa vacuum in these environments. To avoid this, make sure you are aware of NFPA 68. This standard provides guidance on the design of industrial hepa vacuums for use in explosive environments.
---
Correct Sizing
One size does not fit all when it comes to industrial hepa vacuums. The correct size vacuum will depend on the application. For example, a smaller unit may be sufficient for a light industrial shop. However, you will need a larger one in a steel mill where there is a lot of dust. Your suction casing determines the airflow and, ultimately, the size of the industrial hepa vacuum. The vacuum you choose should also have a container that one can quickly empty. The pressure drop in the system will increase with the size of the hose and tubing runs. If your facility handles large quantities of material, it will put pressure on the machine. So, make sure to have the right size parts.Keep these things in mind when you choose an industrial hepa vacuum, and you will be sure to find the perfect one for your industrial mist collection systems. Industrial professionals such as AAirpurification systems can provide services such as industrial vacuuming. Call for a consultation today.
---
A Broad Scope of Solutions
AAir Purification Systems will ensure you're getting the industrial vacuum that's ideal for your specific facilities and contamination concerns. Regardless of the model you choose, rest assured it's going to perform at a superior level in whatever capacity you demand from it.
Our systems ensure a high velocity capture rate of airborne particulates
Use systems for continuous duty applications with low maintenance requirements
Self-cleaning cartridge filters ensure easy removal of collected particulates
Broad range of fittings and accessories for easy customization
---
Bring Vacuuming Convenience to Your Facilities
If you require a high-powered extraction solution, turn to AAir Purification Systems to provide it. We'll evaluate your air contaminant situation and recommend an industrial vacuum that's well-suited to ensure top-notch results. Contact us today at 858-578-2825 to learn more about our high-powered, HEPA-grade, customizable vacuum solutions.
AAir Purification Systems has facilities located in San Diego, CA, along with Tijuana and Phoenix, with the personnel and crews to serve Southern California, Mexico, and the state of Arizona! Contact us today!
Call Today