Serving Clients Throughout Southern California, Mexico, and Arizona
Collection and remediation of debris in your facility is essential. Industrial vacuums will help you maintain cleanliness and compliance throughout the work environment, while simultaneously protecting workers. AAir Purification Systems is a proven expert on vacuum systems and your trusted industrial vacuum supplier. We design and implement systems befitting to your facilities' needs, including: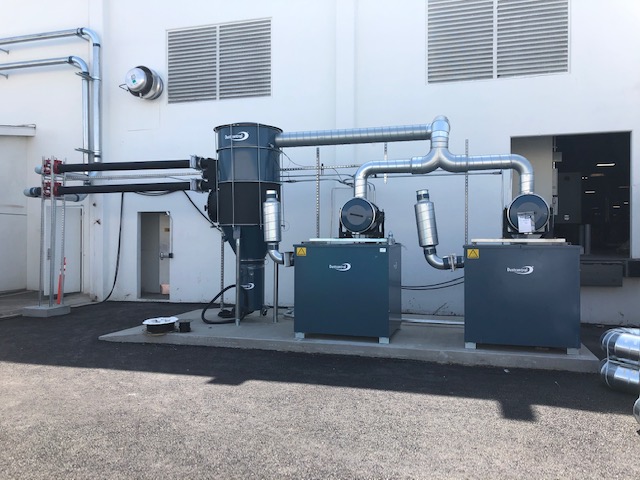 Central Vac System
2 – 100HP Dustcontrol system.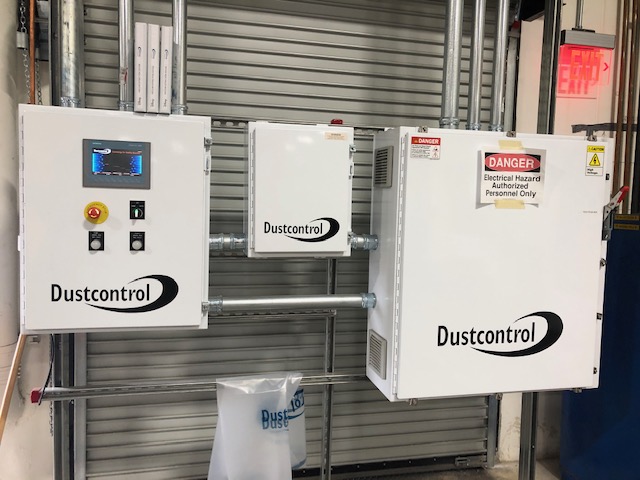 Central vac system controls
Central Vac Dustcontrol System control panels.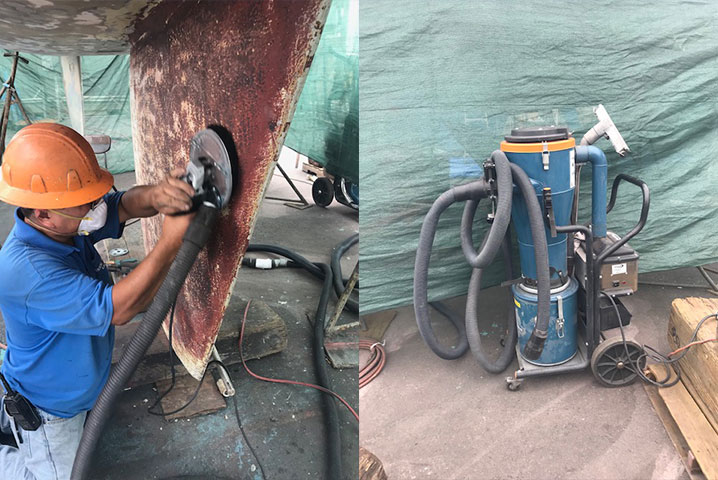 Portable Vacuums
Dust Control Tromb unit attached to a suction grinder for shipyard use.
Centralized vacuums
Central vac systems are essential in facilities where debris collection occurs often and in heavy volume. Foundries, manufacturing facilities, woodworking operations, metalworking and machine shops, and more all benefit from the convenience of central vac systems and strategically placed extraction arms. Let us introduce a new standard for cleanup into your facilities—one that's encompassing and reliable.
Portable vacuums
Smaller cleanups and fine debris require an equally delicate cleanup solution. We have portable industrial vacuums for small-scale needs, delivering the perfect marriage of convenience and cleanliness.
---
Need help understanding which industrial vacuum system is best-suited to handle the debris collection and remediation needs of your facilities? Contact AAir Purification Systems today by calling and consult with us. We'll get to know the scope of your needs and introduce you to proven products and systems designed to address it.
AAir Purification Systems has facilities located in San Diego, CA, along with Tijuana and Phoenix, with the personnel and crews to serve Southern California, Mexico, and the state of Arizona!
Contact us
today!
Call Today